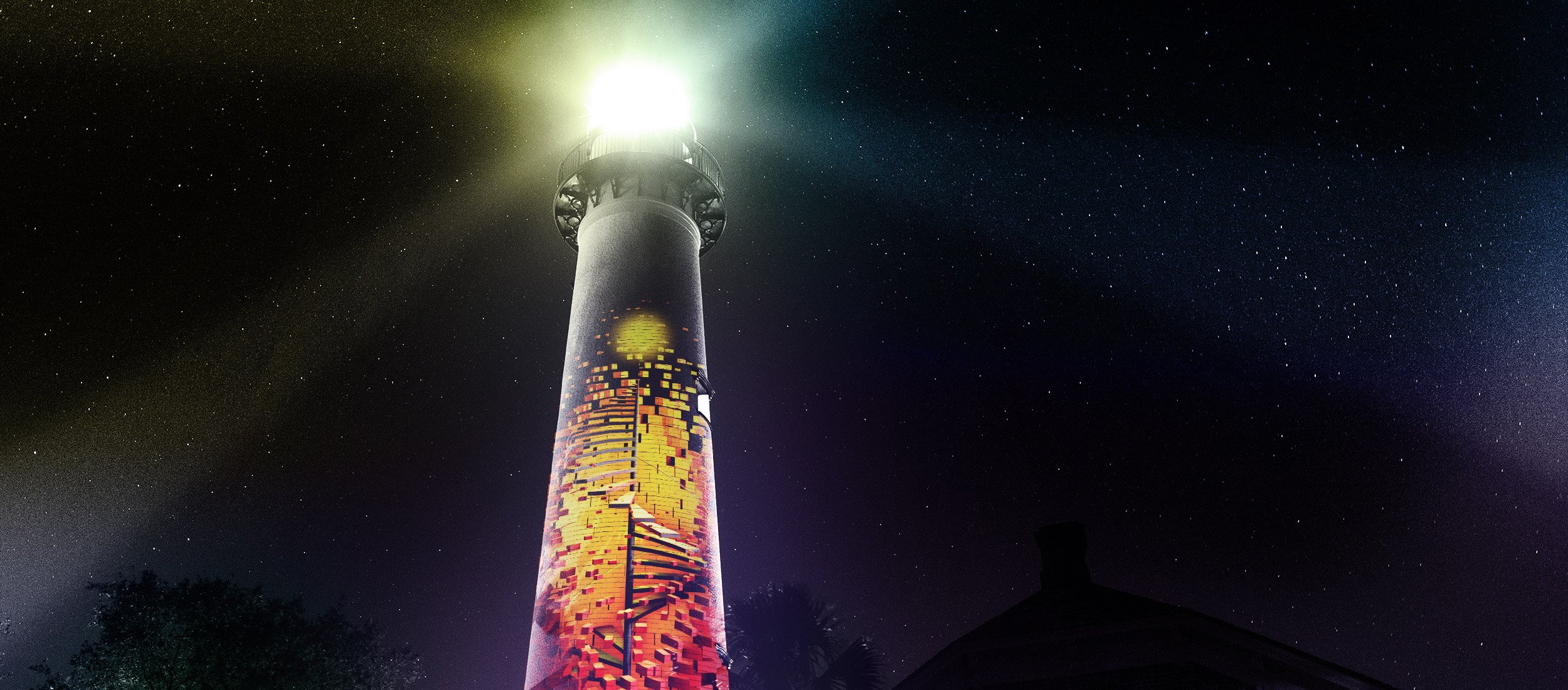 Legacy of Light Projection Mapping Show
The Coastal Georgia Historical Society (CGHS) wanted to celebrate the 150th anniversary of the lighthouse on St. Simons Island, Georgia, with a projection mapping show experience that would celebrate the history and cultural heritage of the iconic structure. Projection mapping offered us a unique opportunity to create a video art installation that could interface with the lighthouse's facade and take audiences on an immersive and engaging journey.
After taking a deep dive through CGHS's archives and historical resources, we began crafting a visual narrative that would become the backbone of the projection experience. Concurrent with this effort, we generated illustrations, animations, and a 3D model of the lighthouse that allowed us to test our visuals. The resulting 15-minute show, complemented by a custom soundtrack composed by Memory is a Game, allowed crowds of thousands to immerse themselves in the lighthouse's dramatic history while also driving engagement with CGHS and its mission of historic preservation.